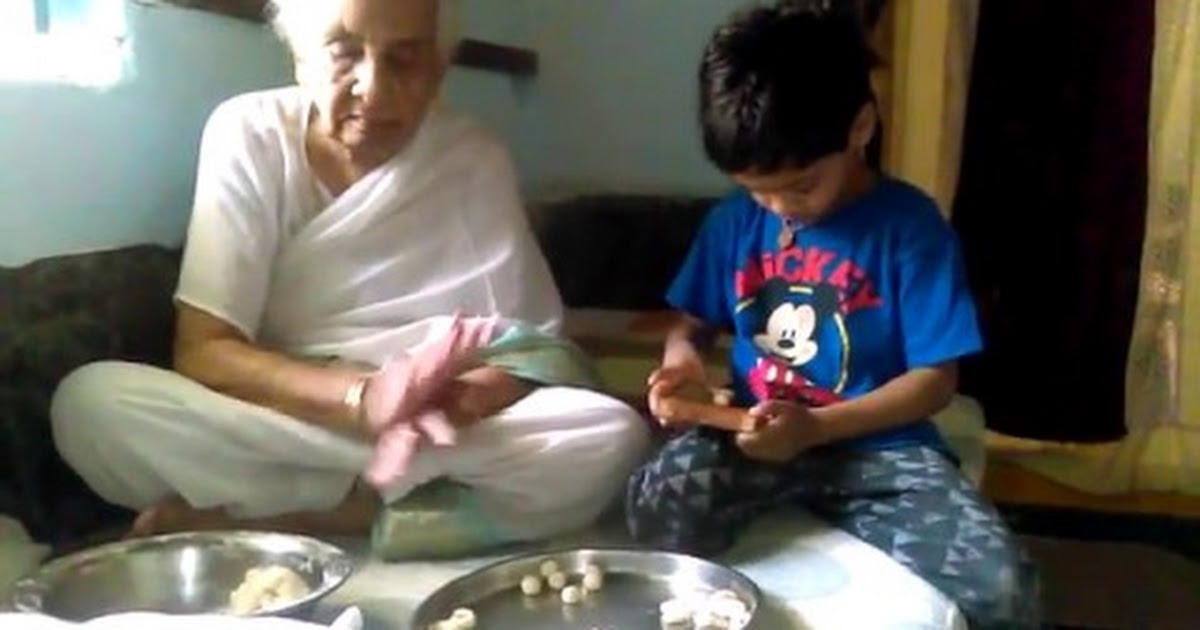 Anish is a CVA student in Ann Marie Fischer's kindergarten class. His full name is Sai Anish Chennuru, but he is called "Anish". He loves to learn and he is advanced in all aspects of his education. He especially likes math and science, and figuring out problems. 
During the school year Anish spent some time in India with his mother visiting family and participating in religious festivals. Anish was exposed to the incredible cultural opportunities in India. He was able to spend time with his beloved family and compare the two cultures: US and India. In this picture, his great grandmother is teaching him how to make gavalu (sweet snack).
Anish was able to continue his studies in his Moving Beyond the Page curriculum and math because he is a CVA student. His teacher received multiple videos, photos, and updates each week and she spoke with them over Skype for his monthly reviews.
While State law does not allow public school districts to claim funding for students who reside outside of the State,  there is a provision for students to reside outside of the State for up to two (2) months with prior school district approval.