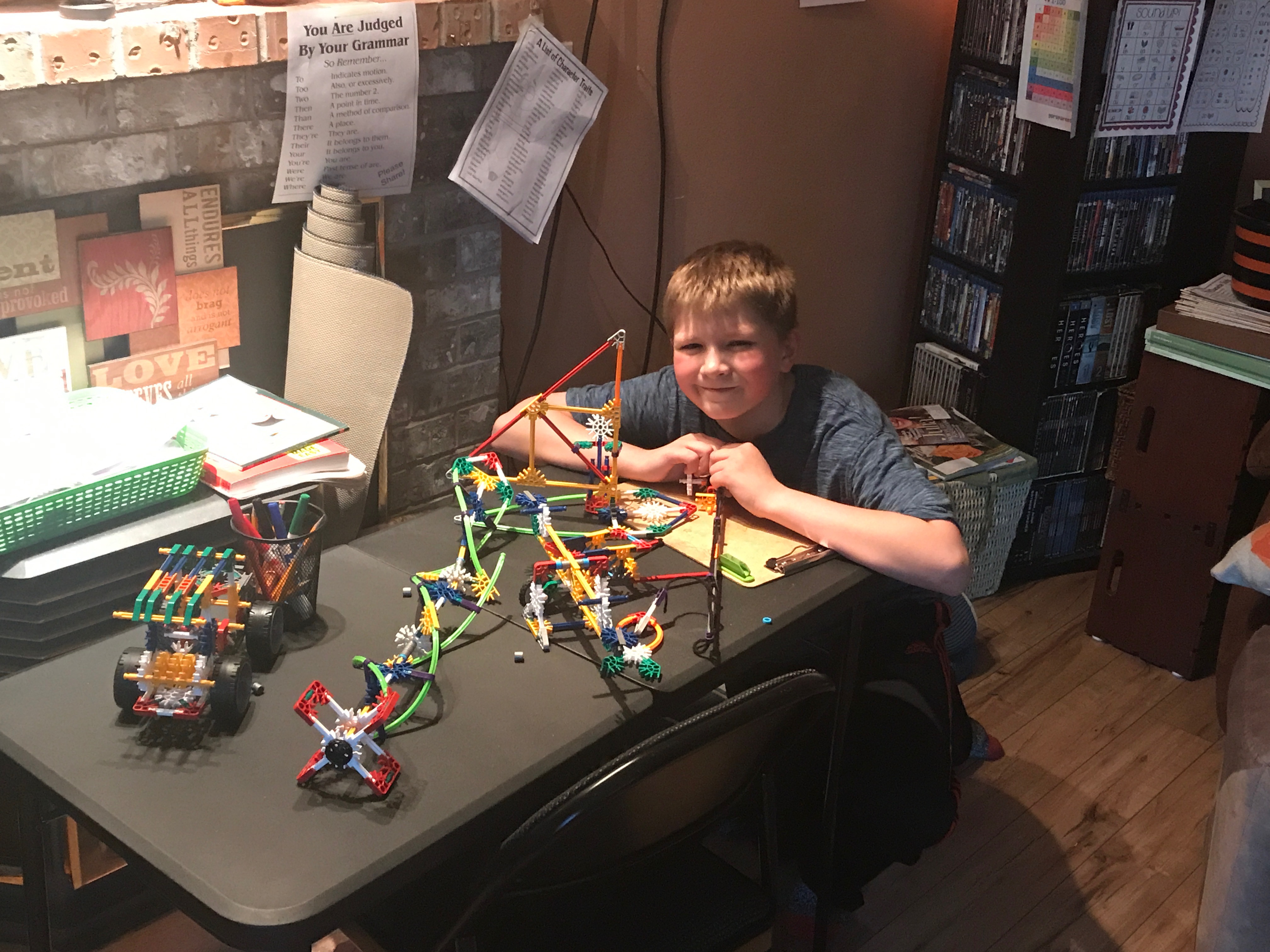 Aiden Black started with CVA in November 2016 with 8-10 Moving Beyond the Page curriculum.  He is enjoying learning while using this curriculum. His favorite subjects are Math and Science, but he truly enjoys the Science curriculum best. This year he learned how to use Power Point and now he wants every final project to be a Power Point presentation.
Aiden enjoys in his free time and with his homeschool group science club, chess, karate, ice skating, baseball, and Minecraft. He enjoys building with Knexs, Legos, and Vex building sets. Aiden has started to learn how to write software code this year and has plans this summer to build a Vex robot and program it to do tasks. He will also be celebrating his 11th birthday this summer on August 29th. When he grows up he wants to be an inventor and scientist.
Checkout his quality work on the final project for the unit on Work, Tools, and Simple Machines.