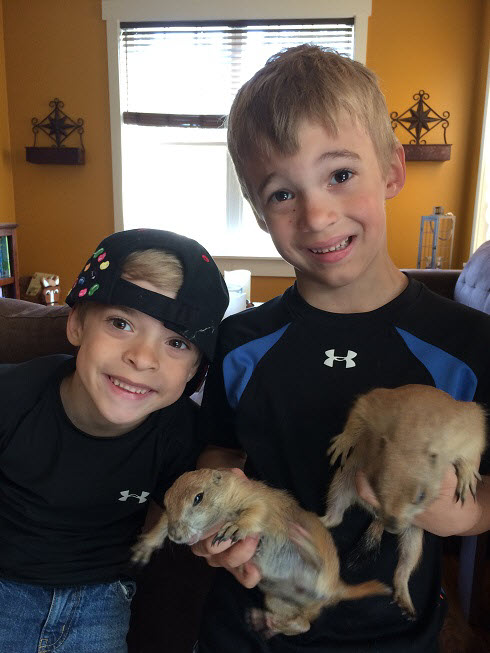 This is Mason and Max Lange's second year with CVA and they just finished the first grade in Kimber Rolfe's class. The twin boys live in Snohomish and they are using Calvert curriculum.
Mason and Max studied animal habitat, ecosystems, and conservation this year. They learned all about prairie dogs after consulting with prairie dog specialist, Gena Seaberg, PhD. Prairie dogs are burrowing rodents that live in large colonies (towns) in the grasslands of central and western North America. Dr. Seaberg rescues these little critters and finds homes for them if they are unable to be returned to a prairie dog town. Some farmers contact her to re-locate prairie dog towns when a field is ready to be plowed for planting.
The Lange family likes the flexibility of the CVA program and appreciates having teacher support. Their teacher was able to complete monthly reviews during home visits this year while mom was healing from a medical procedure. In this picture, the boys excitedly showed off their pet prairie dogs during one of those visits.