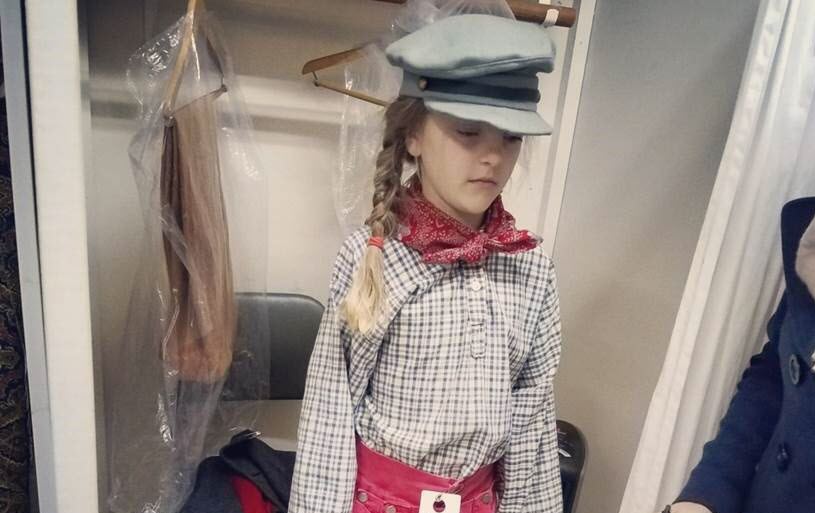 Isla Matthews is 10 years old and has been enrolled with CVA since Kindergarten. She loves to read and play outside and her favorite subject is Science and anything related to animals.
Isla lives close to Fort Vancouver and she is excited to be one of their new youth volunteers. She will be attending the Fort Vancouver Young Engagé School where she will learn skills from the 1800s like: fur trading, kitchen duties, carpentry, outdoor navigation and more. Isla and the other volunteers will be dressed in authentic costumes from that time period to help bring the fort alive for visitors at special events throughout the year.
Ruthanna Frizzell is Isla's CVA teacher and she said that Isla has been a pleasure to work with each school year. "I have had Isla as a student for the past 3 years and she enjoys taking her learning to a whole new level every chance she gets", said Ruthanna. According to her teacher, Isla is an avid reader, loves to learn and thoroughly enjoys art activities. "Every month I am able to see her learning first hand during our video chats. Without fail, she has gone above and beyond the learning objectives from the lessons. I am always excited to see how Isla put her own spin on her lessons. Isla, and her sister Esme work hard to stay on pace with their curriculum, in addition to adding extra activities to extend their learning".
Isla's teacher is very proud of her for stepping out of her comfort zone and challenging herself in the new role she landed at Fort Vancouver and she has no doubts that she will make every student's experience one to remember.