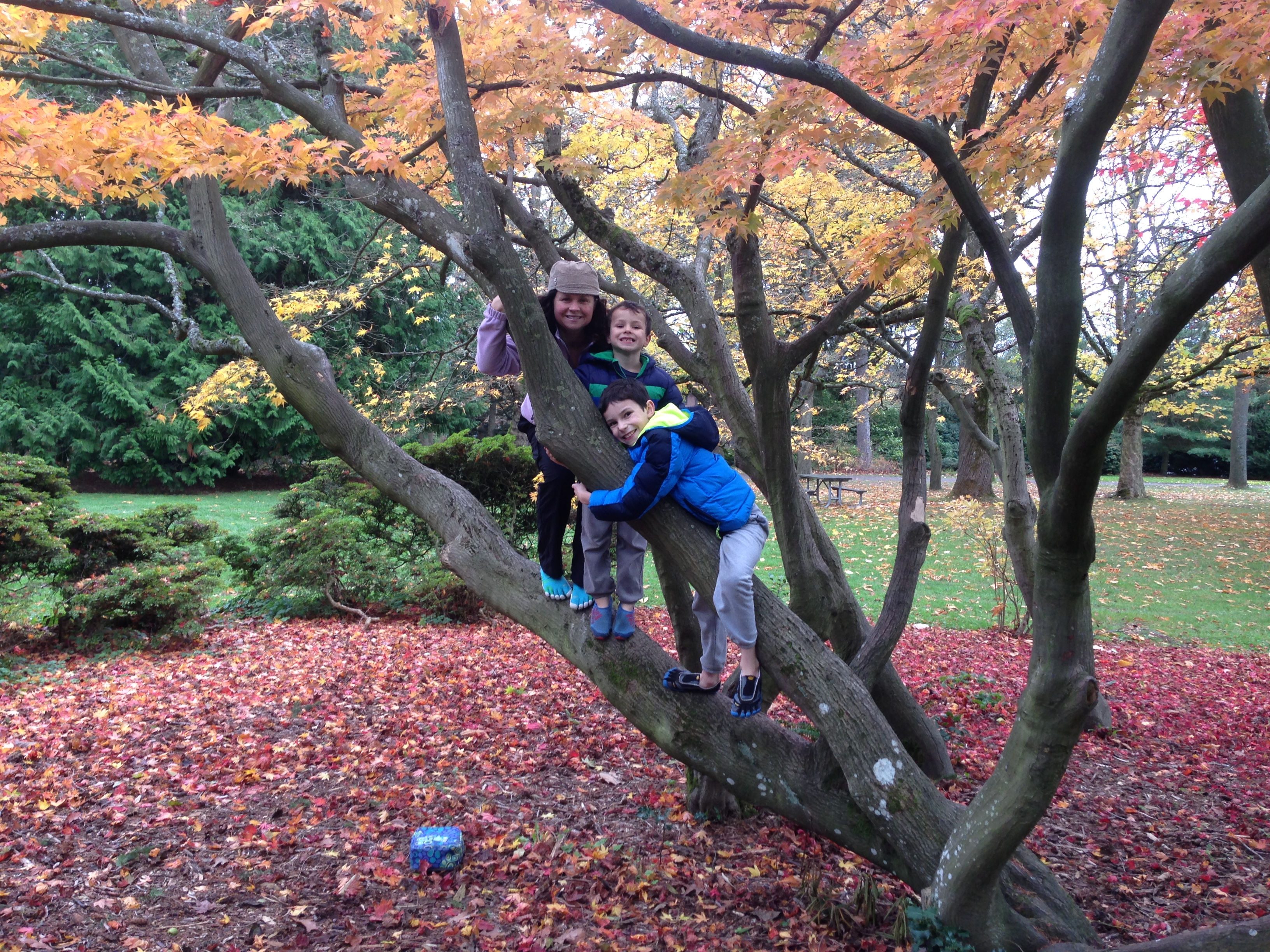 Most people know that walking is good, but did you know it's the best overall body exercise you can do? It is what we as humans were designed to do, for an average of 3-5 miles a day. It's also one of the best ways that our children's bodies get the message to build a base of bone over their adolescence. Children especially need LOTS of walking! They need this more than biking, swimming or sports.
When this school year started, my children (6 yrs. & 9 yrs) and I wanted to incorporate walking into our curriculum. They are learning that walking is something they need to do their entire life, and I wanted to make it fun. We decided to do a 100 mile challenge. We tracked many of our walks using an app on my phone. But once we knew how long many of the routes were in our parks and neighborhood, we just tracked it in a notebook after each walk. It was fun to see the progression and we were able to complete the goal right before the Holiday Break in December.
We incorporated Math in the challenge in these ways:
Basic addition up to 100 of the miles each day in our notebook
Estimation of how far we walked on a new route
Estimation of how long it would take us to complete the challenge (it took 85 days)
Adding fractions and understanding 1/4 mile, 1/2 mile etc.
Dividing by 2 when we wanted to walk "out and back" for a specific distance
We made the challenge more fun by:
Walking for a purpose like the grocery store, library, coffee shop
We sometimes walked very far into our town and took the bus home
We figured out a 1 mile loop that we could do from our house on the days we just needed to "get our walk in quickly" because of our busy schedule
Setting a goal to do a 6 mile hike before the end of summer in our local forest
Emailing with the Forest Ranger when we discovered new things in the forest
I hope this inspires you to get more walking in with your kids. You will be surprised how quickly they adapt, build stamina and enjoy the time.
Brooke Shumaker is a health coach, personal trainer and CVA parent residing in Kirkland, WA. She and her 2 boys try to walk 5 miles a day, but many days she does the "1 mile loop". She can be contacted through www.coachbrooke.com.