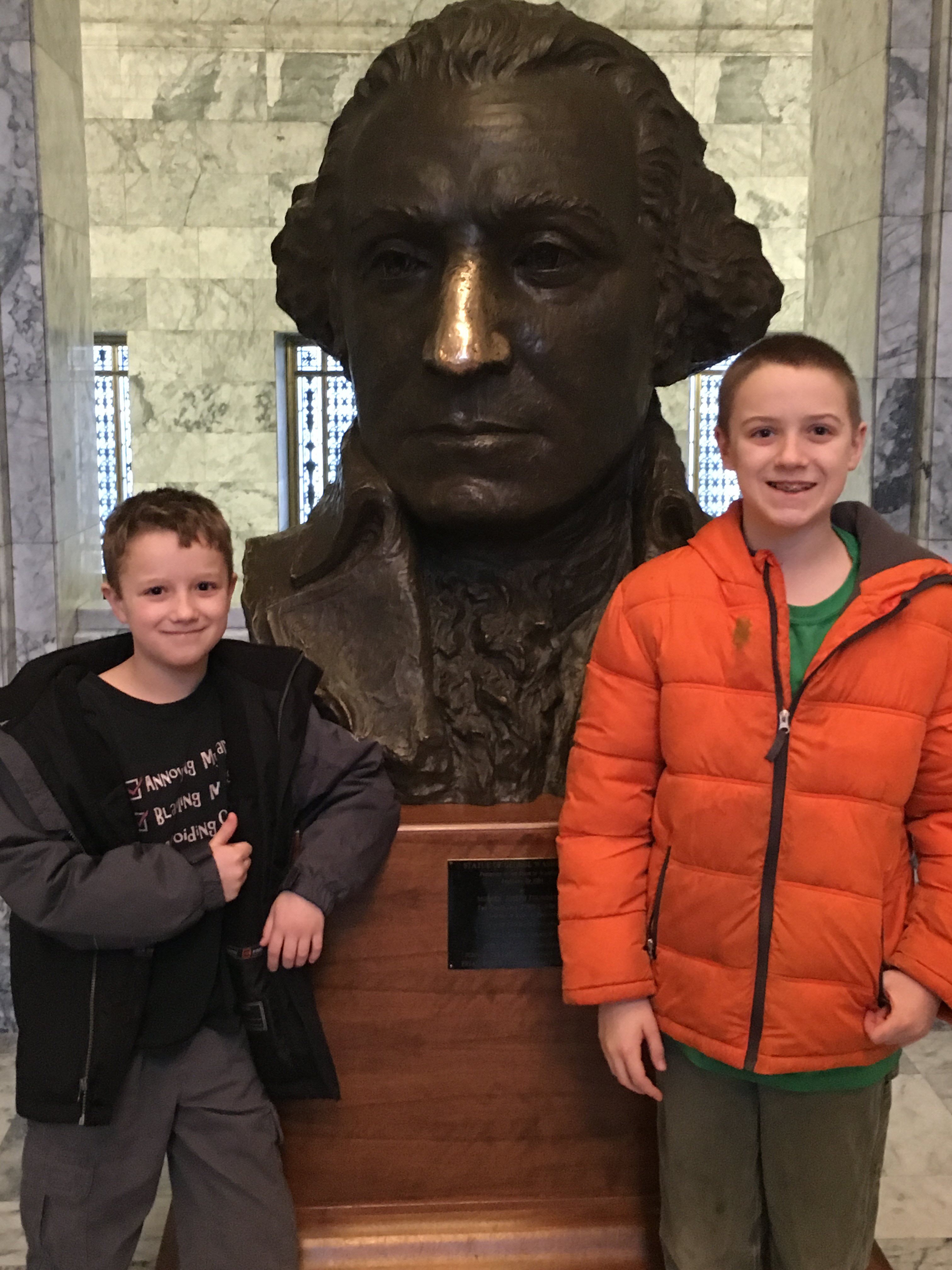 The Larsen family spent a week learning about state government in Olympia. Former CVA students Emma and Rachael Larsen acted as pages for the legislature during the week of January 24, 2016. Their duties included running errands, delivering correspondence, delivering supplies and meals and working in the cafeteria. They gained a much better understanding of how our government operated from the inside during their week. To be eligible, the girls had to find a legislative sponsor for the week. Representatives Shelly Short and Joel Kretz agreed to sponsor the girls. Emma and Rachael had to collect letters of recommendation, fill out applications, and obtain clearance from their current school in order to attend.
While the Emma and Rachael were busy working for the Washington State Government, little brothers Nathan and Zach completed their normal CVA school work and spent extra time learning about the government operation in Washington. The boys had an opportunity to ask questions and tour the capitol grounds and the Governor's mansion.
The legislative page program is open to both traditional and non-traditional students.
CVA parent, Lori Larsen is a past director of CVA and she now serves on the school board in Chewelah.