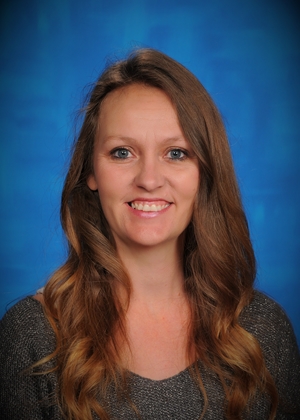 When I came to CVA as a first year teacher, I had no expectations as to what kind of a program CVA was and how it served its community. I was just excited to have a job. I've seen many changes in the program in my 5 years on staff. It is incredible to see the growth in quality of the program. I am so fortunate to have been a part of that evolution.
CVA has given me great insight as to how to be a good teacher, making me realize just how important parents are in their children's' educations. Where else can you spend as much time with the parents as you do with the students? It is amazing! 
I have learned that I can have high expectations for my students, their parents, and for my colleagues and that they can meet them if I give them every opportunity and tool to succeed. I believe they have given me as much, if not more than I have given them.
I love the people that I work with. I feel so supported at every turn.  When I have a question or a comment, I am listened to. If I have an idea, I am encouraged to pursue it and given the utmost support to see it to fruition. Everyone at CVA is open, caring and so helpful. They will drop everything to give me a hand. Being at CVA always makes me think of the quote "If you do what you love, you'll never work a day in your life."  
I don't feel like I have worked for CVA. I feel like CVA has worked for me! Being at CVA has given me so many skills and a great confidence to take on new challenges.  It is with mixed feelings that I am moving on to a new school. I didn't consciously choose a high-needs school that will test all of my abilities but that is where I am headed.  I will be teaching 3rd grade in Winnemucca, Nevada. While I am sad to leave my CVA family, I am excited for the challenge of crafting another community of great thinkers and learners.