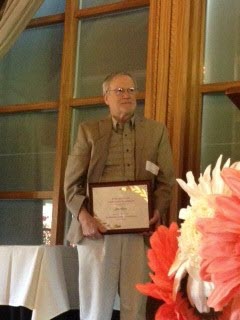 Jim Risan is a teacher at CVA-Sultan who recently received the WASA Student Achievement Leadership Award. This year CVA implemented i-Ready online assessments and with help from Julie Gress, Jim quickly became the resident i-Ready expert. The i-Ready assessment provides valid and reliable growth measures so teachers can individualize instruction to help close achievement gaps.
Jim set up students in the system so that they could take their adaptive, diagnostic exams in reading and mathematics. Assessment results pinpointed the sub-skill level for each student and showed whether students were on track to achieve end-of-year targets. To help close achievement gaps for students who are below grade level, he focused on tier-two and tier-three students in math by providing additional rigorous, on-grade level lessons to help meet each students' individual needs.
Individualized math lessons were completed weekly and growth monitoring assessments were done monthly. Local students met regularly with Mr. Risan to work on lessons, while those at a distance worked on them at home. The data shows that students who spend time on these lessons are making progress toward end-of-year targets and the majority of Jim's students are showing growth.