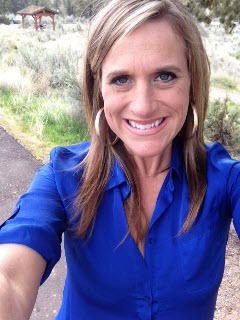 "I was born in Richmond, VA and lived there until I was in third grade" states Rebecca Dulaney, a new CVA teacher. "My family moved to Greenville and Charleston, SC and on to Wilmington, NC where I lived until 10 years ago." she added.
Rebecca earned a Bachelor of Science degree in Elementary Education from the College of Charleston in 1997 and attended the University of North Carolina, Wilmington; where she worked on coursework towards a Masters in Elementary Education degree.
"I have been teaching at St. Mary of the Rosary Preschool in Chewelah for the past 10 years; as well as substitute teaching for the Chewelah School District and for CVA." she says. In addition, Rebecca has also done contract work for North Carolina State University's TOPS program, taught sixth grade world history and fifth and sixth grades in Wilmington, NC.
"I am very happy to be part of such a welcoming and helpful group of people that work at Columbia Virtual Academy!" she exclaims. She is looking forward to expanding her skills and learning all there is to learn about being a teacher at CVA. "I can't wait to work with all the families and students that are enrolled in the CVA program!" she declares.
Rebecca has three children; Chloe (a senior), Augustus (third grade), and Sophia (second grade).