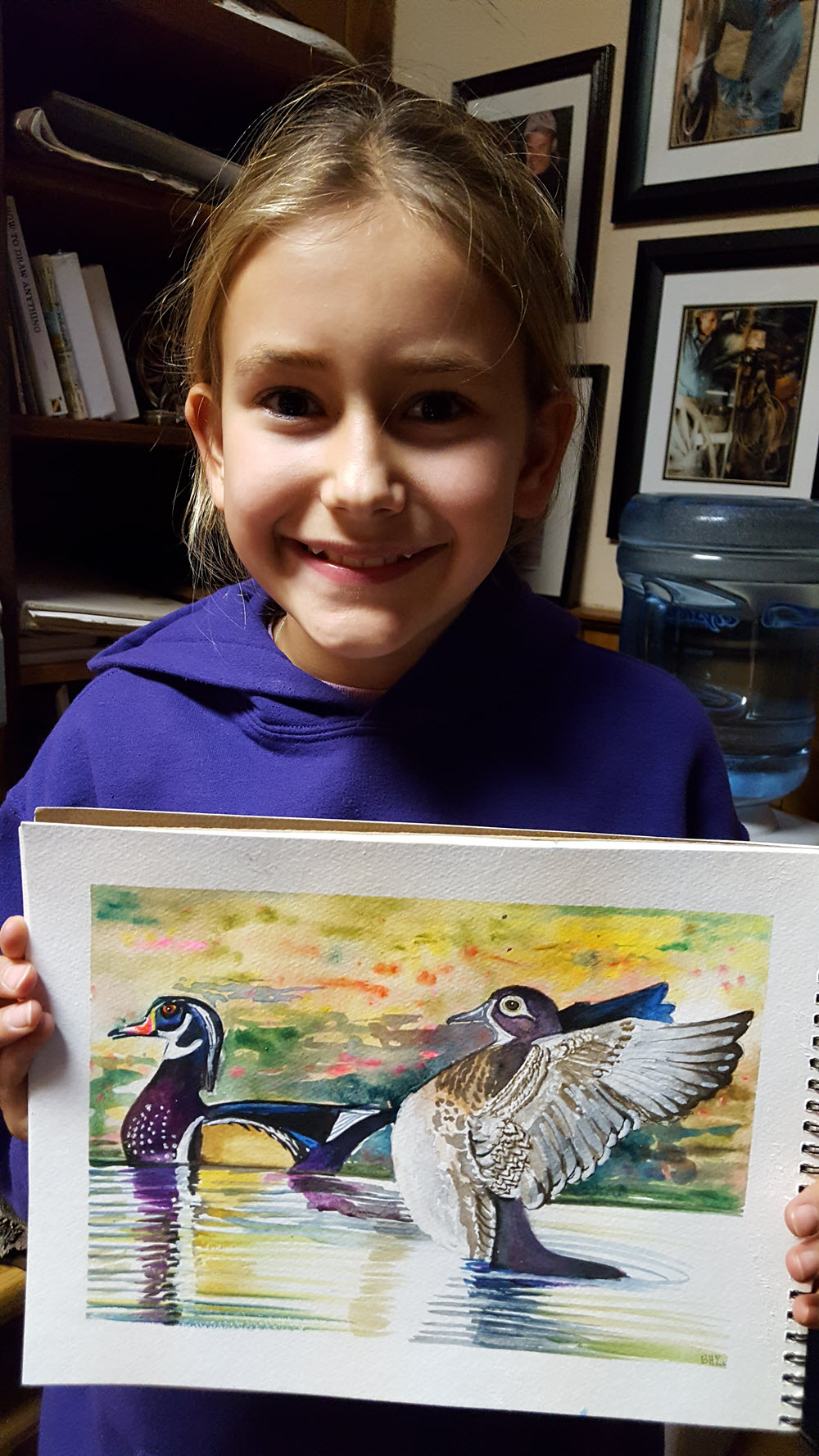 Bazen Hevia is a 6th grade CVA student and talented artist. Bazen's mother, Riva said, "Ever since Bazen was about 1-1/2 years old, she has been trying to communicate and tell stories with pictures. She drew a moon, a tree and an owl, then told me a story about what was in the picture." Riva has kept all of Bazen's work and she encourages her to express herself through all forms of art.
In lesson 4 of her Artistic Pursuits curriculum, Bazen decided to take her final project to a new level. The lesson directs students to use sunlight with a focus on tinting and shading areas. She decided to only use water color paints, rather than a combination of water color paints and pencils as directed by the lesson.
When asked how long she has been painting, Bazen responded, "Just over a year, but first I painted with acrylics". She has been taking art lessons from a family friend, Harry Engstrom, one day a week for about three to four months each year.
Art and caring for animals are Bazen's passion in life and one day she hopes to work in a Zoo or in some way with animals. Great work, Brazen!